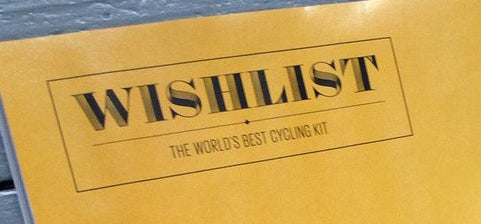 WHY CREATING A WISHLIST CAN HELP YOU
Wishlists are, by their very nature, a list of items that you might be thinking of buying, but for any number of reasons, it's not the right time.
Normally reserved for much longed-for products, our Wishlist feature can actually open up other opportunities which you might find useful during the current worldwide shortage of bike components and kit.
Once you've added a product to your Wishlist, we will always let you know when it drops in price and we'll also let you know when the item is back in stock, should it ever sell out.
So how can you get the most out of your Wishlist?
We'd recommend frequently adding all the items that you regularly purchase or any in-stock products that you are thinking of purchasing over the next 6 to 12 months.
That way, you'll never miss out if an item drops in price and you'll be the first to hear when the item comes back in stock, should you be unlucky enough for it to go out of stock before you purchased it previously.
To add a product to your Wishlist, simply click on the heart symbol on the top right corner of any product in a list, or on the "Save to Wishlist" button on a product page. You can then also view all your Wishlist products in one place - www.probikekit.ae/wishlists.account